Hypnosis Sessions, Hypnosis Training, Conversational Hypnosis, Mindfulness Meditation, NLP and Reiki.
Ho'oponopono, the art of forgiveness, thankfulness, love and inner peace.
Olivier Hidalgo, NGH CI, BCH.
Certified Hypnosis Instructor, NGH Board Certified. Conversational Hypnosis, NLP, Mindfulness Meditation and Reiki.
Consulting Hypnotist. Ericksonian Hypnosis. NLP Master Practitioner. Reiki Master.
Mindfulness Master Practitioner.
Certified Advanced Ho'oponopono Practitioner.
Member in Good Standing of NGH, NLP Global Standards and Sociedad Internacional de Hipnosis(SIHC).



Office: 151B York Street, London, Ontario. Canada. 519-495-6405
Hypnosis Services, Hypnosis Training, Hypnosis Certification, also available online.

CODVID-19 Update.
At NLP Hypnosis Centre we follow Ontario's regulations.
Our courses, certification, and services are available online, or private, one-on-one, or groups.
At our office or your home.
Call Now 519-495-6405.
Photos by canstockphoto.com and Roman Hidalgo
Web Hosting by MicrosolutionsConsulting.com
© 2022 NLP Hypnosis Centre. Mind Power Techniques for self-confidence, self-control and enhance your personal and business skills. To empower your life.


Learn About Self Hypnosis, Hypnosis, Hypnotism, NLP and Life Coaching. Join us on Twitter.

We use an innovative Self Help Hypnosis training program to give clients a working understand in how self hypnosis work.
We teach you how to relax and do visualization
We can help you to become more Self-Confident.
NLP Hypnosis Centre is unlike any other Hypnosis provider as we incorporate other powerful techniques for our clients benefit. We are mobile and have online sessions.
Our first session will focus in deciding which of the techniques is better for you. We usually combine them to make the session more powerful. Some techniques we use are Hypnosis, NLP, Time-Base Techniques and Coaching.
Our goal is to support our clients in achieving the level of competence they desire. We aim to provide you with a positive and rewarding experience that will make you feel much better. We are committed to help you reach your goals.


Member of NGH, NLP Global Standards and ACHP (Spanish)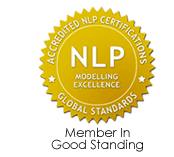 We can help you become more Self-Confident. We are mobile and can do sessions at your home, office or business.
What's NLP?
NLP stands for Neuro-Linguistic Programming. Linguistic, is the language, the spoken. How we speak to ourselves and others. Neuro, the brain. Programming the way we "program" or store our mind, our thoughts and experiences in life.
Neuro-Linguistic Programming is a series of techniques that can help you to change your life in a positive way. When you change the way you see things and how you react to the different problems in your life you can change your life and reach your goals.
NLP is different from Hypnosis as it is more what some call Conversational Hypnosis. It is a set of tools to help you deal with problems and help you to become more healthier, happier and successful. Tools to help you develop your personal and business skills.
- It can help you to become more confident.
-You learn how to communicate better with others.
- Establish rapport with others.
- It can help you with phobias, fears.
- You can understand better why others react the way they do.
- In you are in sales it can help you by learning how to be more self-confident and how to communicate.
Some people don't like NLP because they see it as manipulation. Of course these tools can be used to manipulate others but the goal of a NLP Practitioner is to help others, to communicate better with others, become a better person and contribute to the community by helping others to become better human beings.
For example if you learn what your spouse or partner likes better and why you can establish more rapport and a better communication.
We at NLP Hypnosis Centre use NLP – Neuro-Linguistic Programming – to help our clients to become more self-confident, to eliminate unhealthy attitudes and create more positive outcomes.
Olivier Hidalgo, NLP Hypnosis Centre owner, is a Certified NLP Practitioner.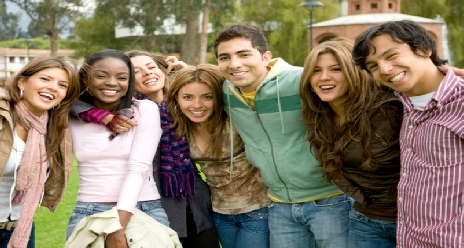 Every client of NLP Hypnosis Centre can be assured that they are dealing with professionals who hold client privacy and confidentiality in the highest regard.
We want to help you transform your life for a better and happier future.
We truly love people and have a strong desire to help clients to achieve their life potential.
Your future starts in your mind and feeds from your actions and we are here to help you.
We are strongly committed to assist people achieve their goals, personal and professional..
Mission Statement: We are committed to you. To assist you maximize your desired level of success and confidence by utilizing the principles of Hypnosis, Neuro-Linguistic Programming and Coaching.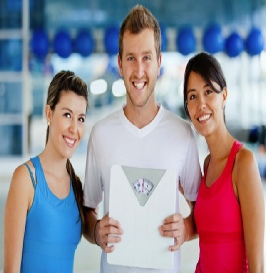 Call 519-495-6405 Today
Learn Total Relaxation And Visualization.
Learn Self-Hypnosis To Gain Confidence.
Learn About Meditation And Hypnosis.
We Are Bilingual: English And Spanish.